This morning we woke up at Bob`s Landing close to Piarere. This is a small freedom campsite next to a river feeding the Lake Kairapiro. We arrived yesterday evening and had no light. But this space is really beautiful, as most things in NZ. I had my coffee in the morning sitting on one of our camping chairs. Later on we played some boardgames and the kids enjoyed the lake.
Then we head off to our destination Hobbiton. We drive a short but awesome way to Hobbiton. Manuela wanted to visit this spot in November already, but I was not convinced. This time we thought it is the last possibility and its on our way up.
The Movie Set is huge. Nearly every 15 Minutes busses carry heaps of people to the "Shire".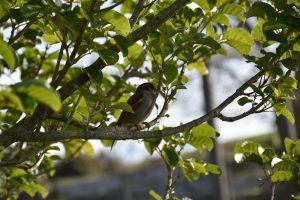 After boarding the bus we drove over the Alexander farm to the movie set. This set was built twice. The first set was built for "Lord of the Rings" and demolished afterwards. But because there was an ongoing tourist interest for the filming locations they decided in 2011 to built the movie set for "The Hobbit" not in the used way, but in an longer lasting way. So this time houses and hobbit holes were made out of material that last very much longer. The impressions were indescribable. They really made fantasy come true. All the hobbitholes are different with very much detail. Although only from the outside the whole area looks fabulous. Even if you dont know the movies, it is worth a trip. The gardens and the landscapes is awesome. You would never experience something like this anywhere else. And the weather god was really in a good mood. We do have blue sky and the warm colors of autumn.
Even the Dragon Inn pub looks amazing. We do get a free drink and enjoy the atmosphere here. Even the toilets are in hobbit style.
After we finished our tour at the Dragon Inn pub we had a good lunch at the local restaurant.
Then we moved on to the Miranda Hot Pools. We want to have a last bath in the hot pools close to the Coromandel peninsula. We drive into the evening up to the Firth of Thames and get some stunning views of the this "inward" region where we havent travelled yet.
In Miranda we visit the Miranda Hot Pools and had a nice and warm bath with the clear star filled sky above us.
Very relaxed we hop on our campervan and drive the last 5km to our final destination for today. The Ray's Rest Reserve is a freedom campsite close the sea and we stay the night here. The whole night we do the puzzle and we want to finish. This picture was taken at 1.30am