In the morning I wake up early. I make myself some tea and watch the sunrise over the desert plains.  It is an awesome view, although it is really cold. 5 degree Celsius are not much. The kids are still asleep so I enjoy these precious moments in the morning.
Manuela joins me around 8am and then we decide to let the kids sleep and move on while they are sleeping. We drive the desert road and watch the beautiful landscape. Unfortunetaly Mount Ruapehu and his companions stay in the clouds.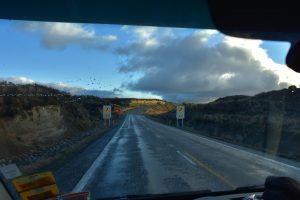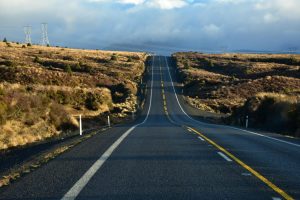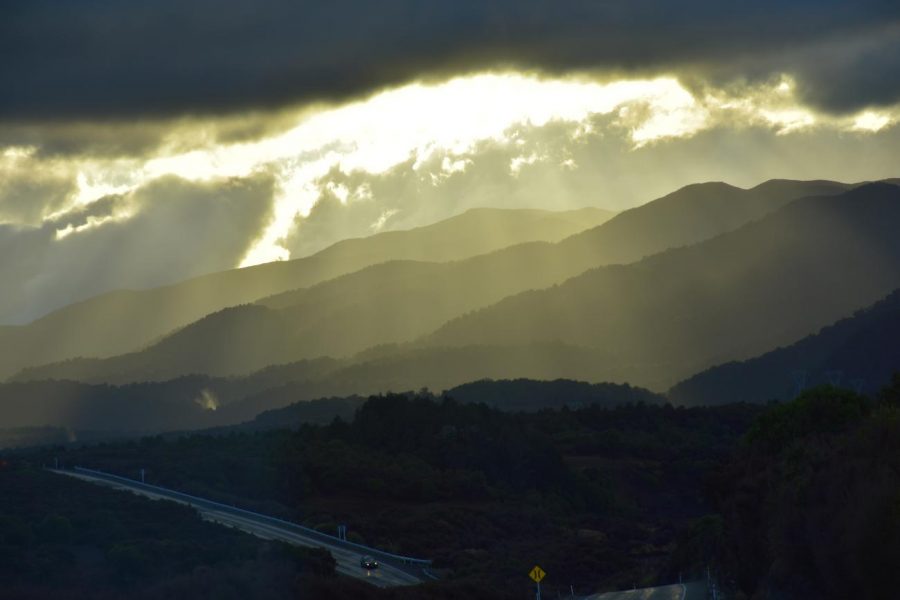 Around 11:00 we arrive in "National Park". Then I realize that National Park is a real village and not the Visitor Centre of the Tongariro National Park. So we have to drive back a few kilometers. At the Visitor Centre we decide to take look at the exhibitions there. Afterwards we do the short "Ridge Track Walk". This leads us up to a ridge, where we can see Mount Ruapehu just making his way out of the clouds.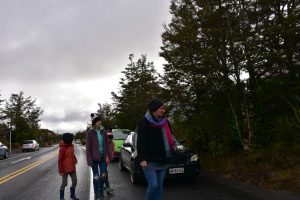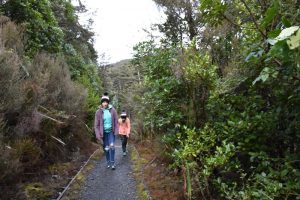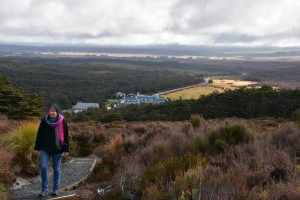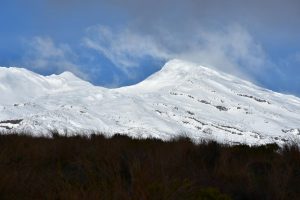 On the way back Luke decide to build a raft out of plants and branches. It really floats!

Of course we take the opportunity to drive the Bruce Road up to the skiing area. The kids take the chance to touch real snow for the first time in over a year.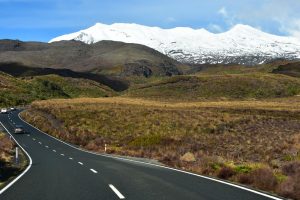 Then we move on to Tauramunui. On the trip we meet a guy, who's into sheep shaving competitions. We have a nice talk and wish him luck on his upcoming tour thru England with his team.
After visiting the Visitor Centre in Tauramunui we get on our longest part of our journey for today. We want to drive the "Forgotten Highway". According to the papers it is 2.5h driving time. We start at 14:30 from Tauramunui. The road is astonishing. I do not have the right words, but especially with this autumn colors we do have amazing views.
At this junction we decide to follow the whole Highway 43 until Stratford because we wanna see more of the landscape. After the Highway 6 along the Bull River is this the best road so far.
It never gets boring, you have so many different impressions. From plains, rivers, hill roads, windy roads, steep slopes, mountain tunnels, gravel roads, multiple saddles and so on.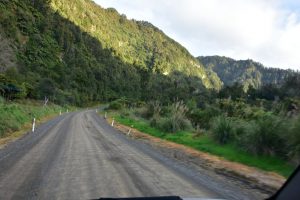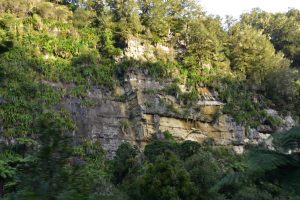 But it takes a LOT longer than predicted. We pass the last Saddle at … around 17:30 and it is nearly dark.
Shortly before Stratford we have to follow a detour because a bridge closer to Stratford is beeing repaired. But that doesn't matter. We want to spent the night in Eltham at a freedom campsite. At 18:15 we finally arrive there. The kids have been fabulous, but now they are really tired. So we have dinner in our van and have a very quiet evening. May and Leia go straight to bed, only Luke has enough power to puzzle with mum together.
Nobody else wants to write a blog entry, so this work needs to be done by me. But now I'm done and really exhausted. We nearly driven 7 hours altogether for a distance of around 330km. My left foot aches a bit from operating the brake all the time.
The adventure continues tomorrow.